Superior Design
Superior Walls precast concrete foundations are the best solution for residential architects looking for dimensional accuracy, energy efficiency, state of the art design drawings, quality-controlled manufacturing, and certified installation.
Superior Construction
Superior Walls precast concrete foundations are the best solution for residential builders looking for reliable scheduling, efficient one-day installation, ready to finish convenience, energy code performance, and a manufacturer's limited warranty.
Superior Living
Superior Walls foundation systems meet code requirements efficiently and affordably while offering increased living space, lower energy costs, higher home value, and design flexibility. Superior Walls basements are dry, warm, and quiet.
Welcome To Superior Walls
Find Your
Authorized Dealer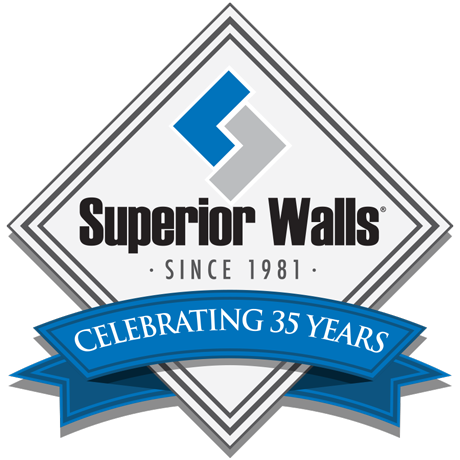 Build Your Dream Home On A Superior Foundation
Superior Living With Superior Walls
The Industry Is Talking
"These guys started yesterday, they're going to be finished up today, tomorrow we'll be putting the decking on our new home... The ease of this process, the speed just saves so much money."

Homeowner

"Our buyers are very satisfied with this particular product... it's insulated, it's ready to be finished and something that they could do on their own."

Building Professional

"It is absolutely just exactly what we were looking for in the basement walls and the finished job is absolutely just blowing us away."

Homeowner
Build On A Superior Foundation
Featured Superior Walls Products
Xi PLUS WALL
When provided with 1/2" of Dow® THERMAX insulation and 4-1/2" of rigid foam insulation, the Xi Plus has an insulation value of R-21.3.
Xi Plus Wall
Based upon the proven design of the Xi Wall System, the Xi Plus Superior Walls system brings many exciting additional features for selective builders and homeowners.
Contact Your Authorized Dealer
Start Building On A Superior Foundation Today